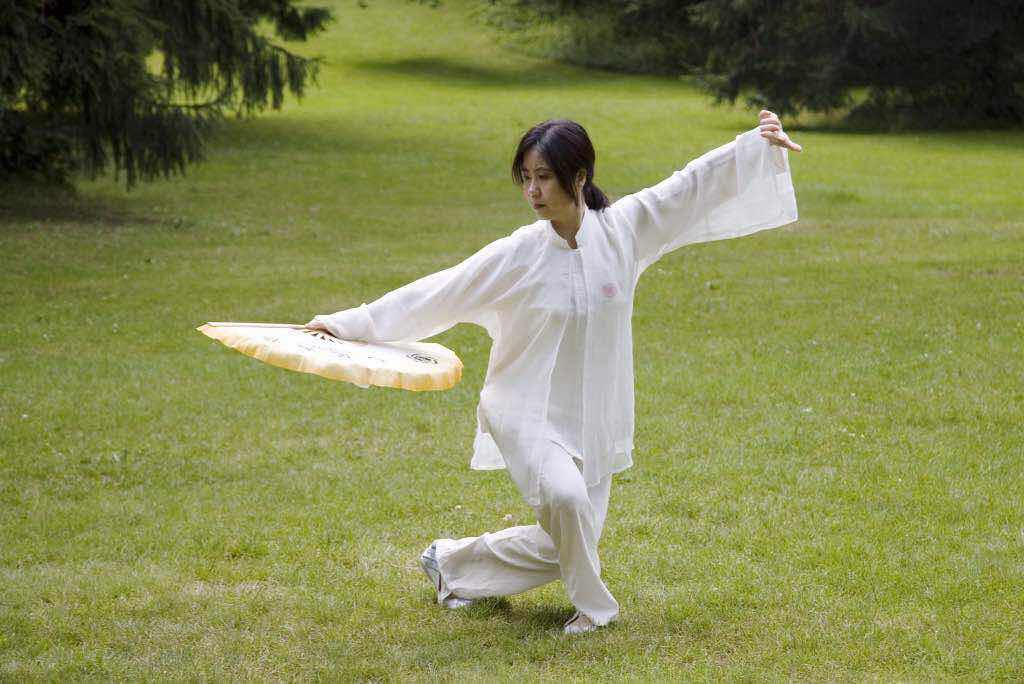 Grandmaster Li Rong
Li Rong is the main instructor at our school. Very famous in China, she has devised the newest taijiquan style, Tristar Taijiquan, which has been officially accepted by China as an official taiji style.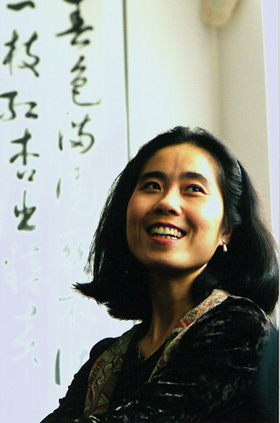 Master Li Rong is a graduate from Chengdu Athletic University in Sichuan, China. Having studied under the tutelage of some of China's material art legends, Master Li Rong was exposed to a variety of Chinese Material Arts such as Wushu, Taijiquan and Qigong from a very young age. Such masters include: Zheng Huai Xian, Wang Shu Tian, Men Hui Feng, Kan Gui Xiang, Chen Xiao Wang and Yang Zhen Duo. After arriving in Vancouver BC, Canada, Master Li Rong has continued to research and promote "Chinese Emei Qigong", Taijiquan and Wushu. Based on the warm response to "Chinese Emei Qigong" and Taijiquan from her students, Master Li Rong created the "Taiji in 8 Forms form" which is based on the characteristic movements from the Yang and Sun styles. Master Li specializes in Wushu, Qigong and Taiji and holds numerous professional qualifications including designation as a Chinese provincial coach, an international Chinese Wushu Judge, and the title of 1995 World Champion in Chen Style Taijiquan And Double Swords after competing in a masters competition in Spain.
Master Li Rong began her training in Chinese martial arts, or wushu, at a very young age. Throughout her childhood and adolescence in China's Sichuan province, Master Li studied many different wushu (known to Western people as kung fu) forms under a number of masters. In 1979 she entered the prestigious Wushu department at the Chengdu University of Physical Education. From this time, and later, she continued her training under some of China's greatest martial artists. She studied Chen style taijiquan under the guidance of the current head of the famous Chen family, taiji grandmaster Chen Xiaowang, she learned Xingyiquan and Baguazhang from grandmasters Zheng Huaixian and Wang Shutian, and was the youngest student of Xingyi grandmaster Men Huifeng.
Master Li has had great success throughout her career. In 1983, subsequent to her graduation from the university, she became a member of the Sichuan Provincial Sports Committee and coach of the Sichuan wushu team. At this time she also participated in a project funded by the People's Republic of China, researching and preparing a detailed book about the Sichuan martial arts, including qigong. After eight years of hard work, it was published under the title The General Collection of Sichuan Wushu. During those eight years she visited more than 2000 wushu masters, some of whom were hermits living in remote places.
In 1995 Master Li won the title of World Champion for the Chen style of taijiquan and the double straightswords. Currently, she holds a seventh duan ranking in wushu, the highest rank in Canada.
Master Li came to Vancouver in the early 1990s and began teaching qigong, taijiquan and wushu. Among other things, she now heads up her own school, The Li Rong Wushu and Qigong Academy.
In 1997, she announced the results of her own independent research of the origin of qigong, from which she rediscovered the ancient original qigong as practiced by the people of Shu, the ancient civilization of China (much like the Aztecs and the Sumerians). China endorsed her findings and officially decreed Tristar Taijiquan and Qigong as another official style of taijiquan, and this is significant because no other style of taijiquan has been recognized for several decades of years.
Master Li Rong teaches all styles of Taijiquan including: Yang Style, Chen Style, Wu Style, Sun Style, 42 Taijiquan, 24 Taijiquan and Taiji in 8 Forms. Other styles offered include: Bagua, Xingyi, traditional hand/weapon forms and Qigong for health. She continues to travel between China and North America, doing workshops and seminars on Tristar taijiquan and teaching Tristar and other styles at her school.
Master Li has contributed greatly to the academics of material arts by devoting seven years of research to compile "The Sichuan Martial Arts Encyclopedia", which involved interviews with over 2,000 material arts masters. Li Rong has been described locally as "The Wonder Lady of Material Arts" by the Ming Bao Daily News in Richmond, BC, Canada and has since been included in the prestigious "Who's who in Chinese Martial Arts History Archives" published by People's Sport Press of Beijing. She is now a resident of Canada living in Vancouver, Canada.
Master Li Rong's Professional Qualifications:

Master Li Rong (B. Ed.)
Li Rong Wushu and Qigong Academy, Director
China Wushu Institute, Qigong Division, North America Director
China Qigong Science Research Association, Specialist
China Sports Science Research Association, Professor
Chinese Wushu International Judge
7th Duan (Ranking) from China. The highest rank in Canada.
Named one of the 100 most important people in martial arts.
Included in the all China Who's Who of Martial Arts and Qigong book.